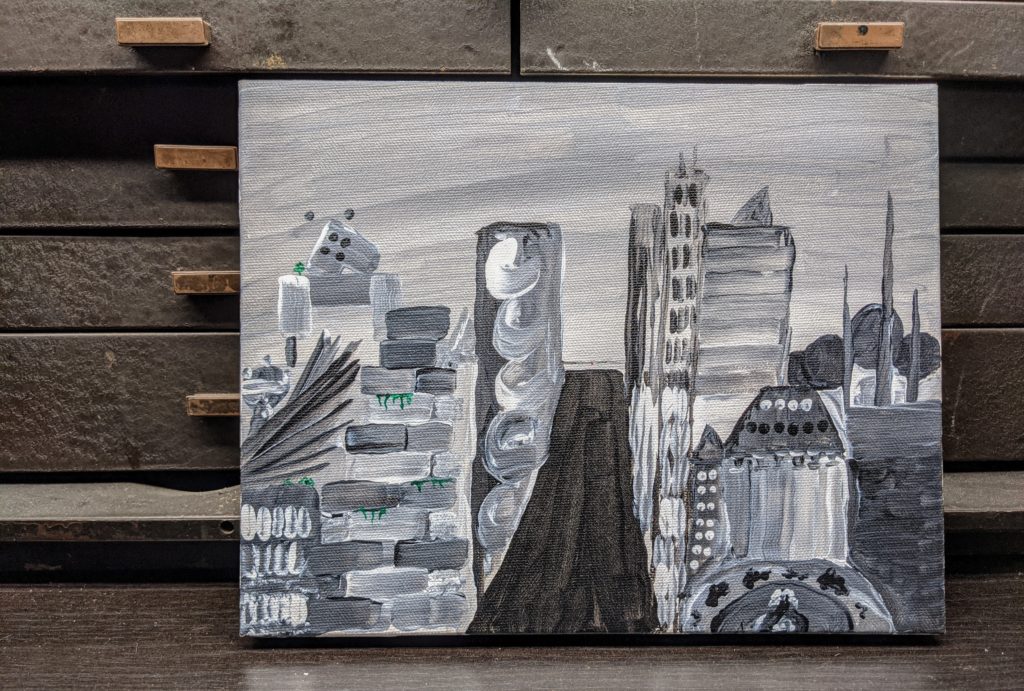 Dexter, Michigan 2010 – Present A romantic return to the country in Michigan, yet painted the city in my basement studio. Michigan is the place I was born and raised. Yet I never accepted all it offers until I left it behind. The winters can still drag and the salted roads garage toy cars all winter. But the seasons, lakes and people are fantastic.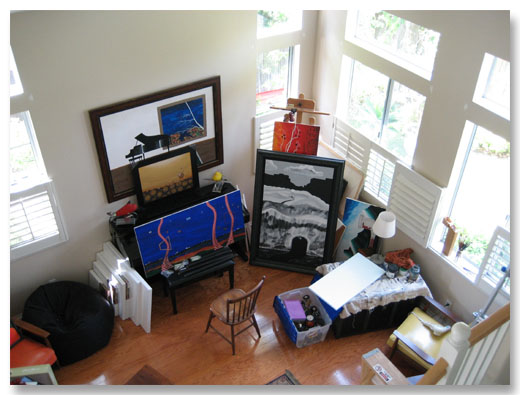 Aliso Viejo, California 2006-2010 Aliso represented a coming of full circle for me. I used to live over the hill in Laguna Beach where inspiration abounds on its art shore community. As I mention below, it was probably where I was most inspired in my early years. I used to visit Laguna Beach weekly, took part in the Annual Artist Pumpkin Fundraiser put on by Madison Square Garden Cafe and made it to the judging of The Festival of the Arts. A constantly changing fleet of collector cars was photographed at the premier local car shows in Irvine – Cars and Coffee – held every Saturday morning at 7AM. My studio in the house had been in the front living room, the garage and the backyard. It was a beautiful place to work that was made better by great neighbors, walks to Soka University and nearby parks.
Long Beach, California 2004-2006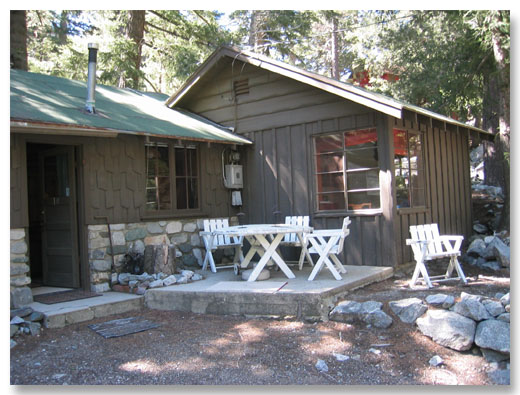 Mt Baldy, California 2001-2006 Ah, the cabin.
Birmingham, Michigan 2000-2001 The birmingham studio was one of my favorite. It felt like a cabin upstairs with the knotty pine and bugalo style. I really enjoyed having a dedicated space for the first time that I didn't share with the living area or clean up for visitors. The old card table in the back was such a great spread for all my paints.

Westchester, California 1999-2000 More into my cars when I lived there.
Foothill Ranch, California 1998-1999
Laguna Beach, California 1996-1998 Laguna Beach was inspirational and still is for me today. I lived above the garage in a beautiful studio with 180-degree view of the ocean one block up from PCH. I didn't have a phone and filled time with runs, walks, kayaking, wine and painting. I would say I did the most works there before settling into our house in Aliso Viejo 10 years later.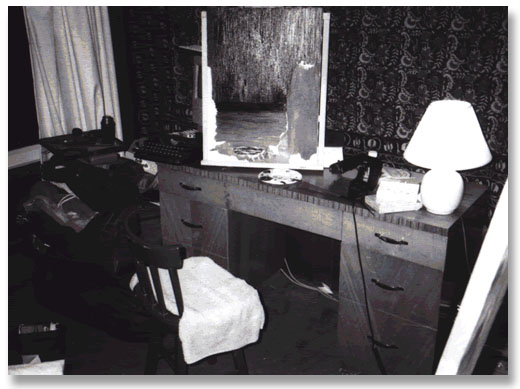 Seattle, Washington 1995-1996 Living in Portland a couple years prior, brought me close to my best friend from college, Cory, when we both attended San Diego State University. He started a small company called ITR Enterprises in 1991 which grew to one of the first hemp companies in Seattle. As you can imagine, the environmental movement was in full swing in the early '90s and Cory was ahead of the curve with the Fremont Hemp Co. I wanted to be part of it with him.
Royal Oak, Michigan 1993-1994 Moving back to Michigan after living in the pacific northwest was an adjustment. The northwest has mountains, rivers and the ocean while Michigan is pretty much flat. Beautiful with lakes but flat. I found myself taking drives for hours just to take looks off in the distance from a hilltop which gave me a sense of space.
While the geography might not have been inspirational, the environment was. I rented a studio in downtown Royal Oak, an up and coming, artsy and trendy city. The building was an old hotel built in 1923 around sixth and main. My room was no bigger than 8'x10′ but afforded me a place to work with walks into town to the local coffee houses, bars and restaurants. An Oatmeal Stout with Nirvana and Spin Doctors on the boom box filled many a day.
The two pictures you see here are pretty much was started it all. The first painting of castles on the hillside I gave to my sister. The drawing, framed in Laguna Beach several years later, still hangs in my house today.
Portland, Oregon 1993 This small one bedroom cottage I rented in 1993 was where I decided to try my hand at drawing and becoming an artist. My landlord was a glass artist and did the renovation on this house while living across the street in his home. We hung out quite a bit over beers while his wife and kids were away.